Creative Giants We make our clients' big ideas become big realities.

We've helped…
● plan, build and deliver entire fields of interactive art for the world's most established music festival, Glastonbury.
● maximise awareness for male suicide prevention
● turn the spotlight on UK contemporary art at globetrotting art fairs
● bring together art and music to boost perception of a leading health charity
● launch initiatives linking the work of urban artists with craft breweries
Delivering curated art installations that resonate with your audience is core to our DNA.
Empowering our client partners to realise game-changing event spaces powered by contemporary art and cutting-edge technology is what we do. We've been working with festivals, bands, art events, brands and non-profit organisations since 2005.
Combine these factors with the unique way that we like to work alongside clients – with our emphasis on creative excellence, sharing our comprehensive knowledge of established artists and extensive experience in large scale production – and we believe that we'd make an ideal partner for your next project.
br>


SOME OF OUR ARTISTS INCLUDES:
DAN RAWLINGS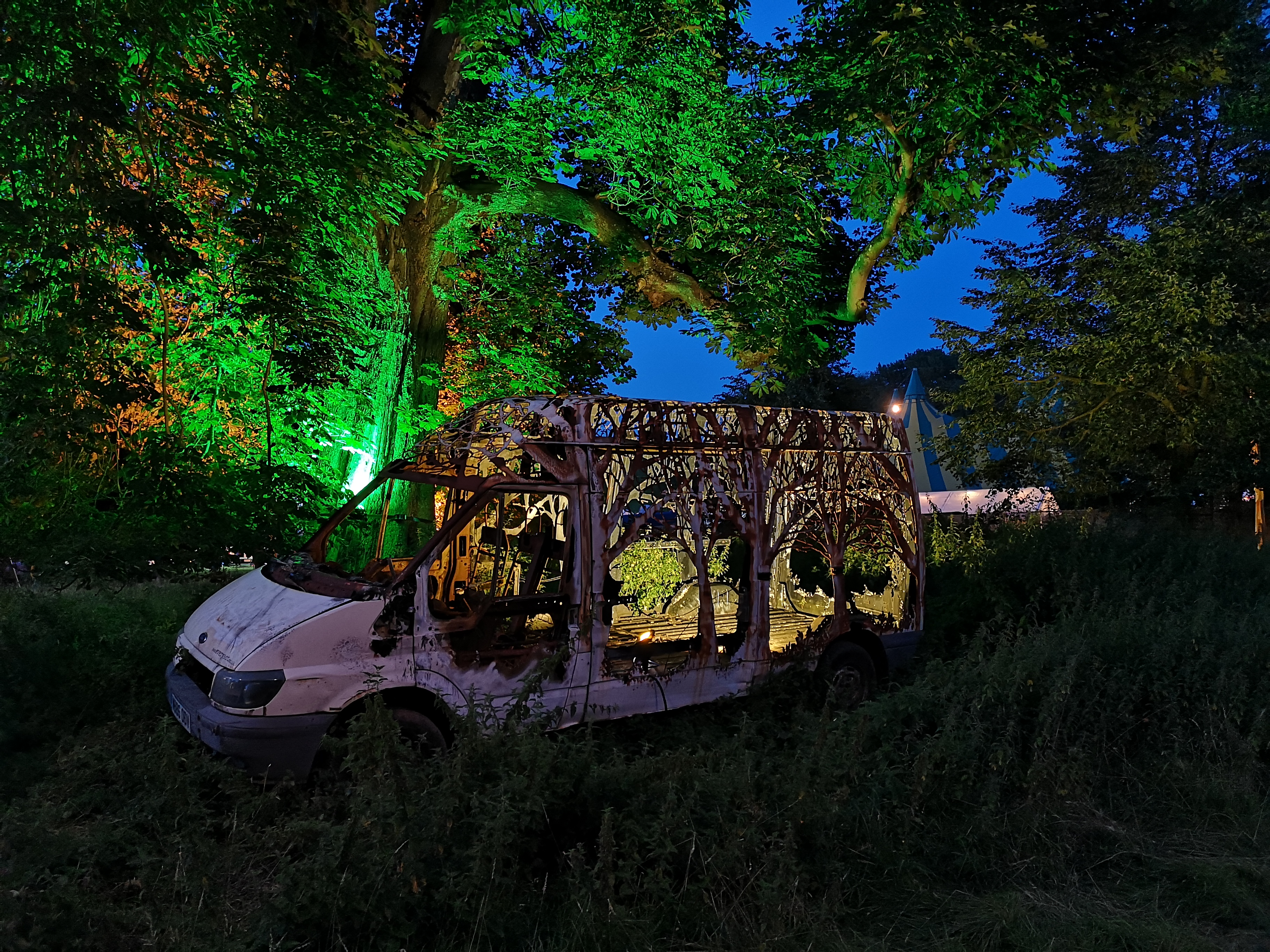 INFRASTRUCTURE: Flatbed for transport (cannot be towed). Can be rolled into place or forklifted. Requires distro (32 amp) for lighting internally and external lighting.
Due to the nature of artwork, it does need to have a form of barrier around it to prevent any risk of injury to audience.
He chose to use a ford transit van as his medium. It's an instantly recognisable shape that exemplifies the speed and momentum of modern life (the back bone of Britain by it's own admission) He chose to subvert this symbol in order to demonstrate (or rather illustrate) natures ability to reclaim even the strongest of materials. Ultimately trying to offer a glimpse into an alternate future, an Eden where nature has the upper hand.
ANDY DOIG
INFRASTRUCTURE: Power and infrastructure for hanging the neon.
Various neon works available for indoor and outdoor for hire.
DR D / SUBVERTISER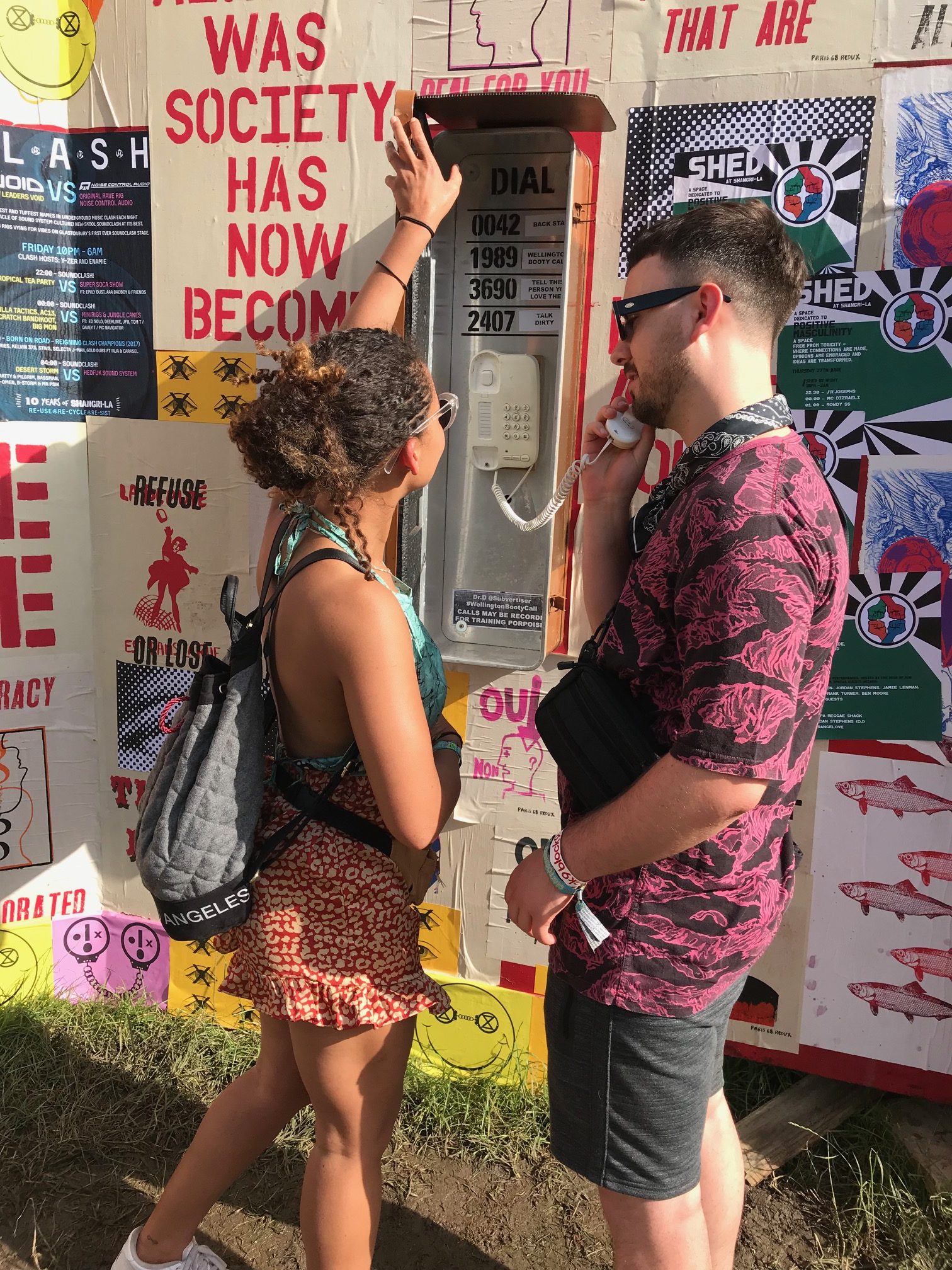 INFRASTRUCTURE: Distro, flats or structure to hang from.
Street artist Dr.D's latest installation promises to bring individuals together by connecting conversations across a festival site through the vehicle of old school telephone booths. Pick up a phone and hear either a pre-recorded message or speak to a complete stranger…
HELENA DOYLE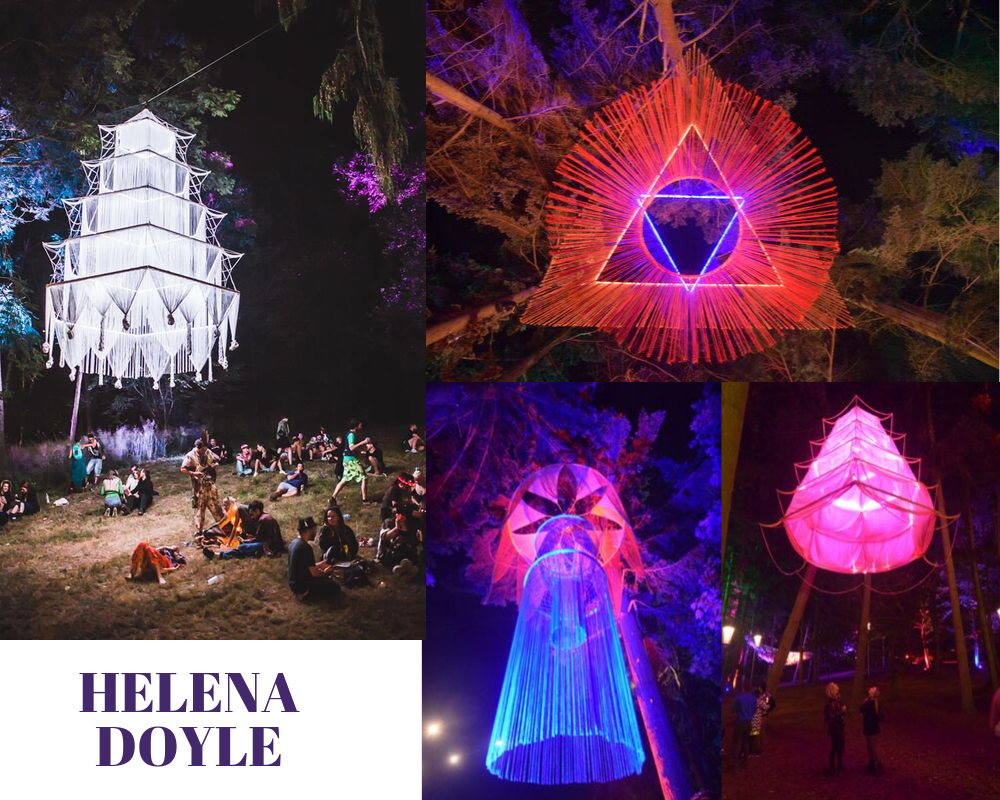 INFRASTRUCTURE FOR THE WHITE PADOGA:
Size: 4m wide x 8m long (can be shortened) / Weight: 50kg / Rigging: One point from cross wire. This needs to be 10m to 11m
from the ground if at full length. / Colour: white (takes on the colour of the lights at night) / Electricity requirement: 1 x 16amp plug.
/ SIMILAR FOR OTHER INSTALLATIONS /
Inspired by the traditional Asian Pagoda and Zen design principles, this architectural, aerial sculpture appears to float in mid air. The towering Pagoda invites us to look skyward.
PLAID AND FELIX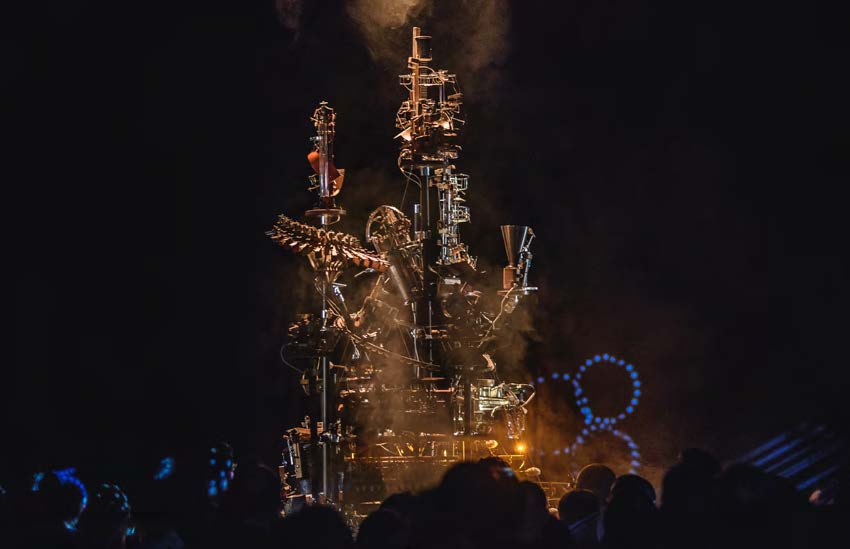 INFRASTRUCTURE:
Distro, potential putlock depending on location

Initially conceived of as an experiment aiming to facilitate live music by transforming sound into a three-dimensional visual show, the duo build astonishing machines for art installations, festivals, live performance and theatre accompaniment.
They specialise in de-constructing real-life objects and creating new experiences with movement, music and light.
WE ARE MIDNIGHT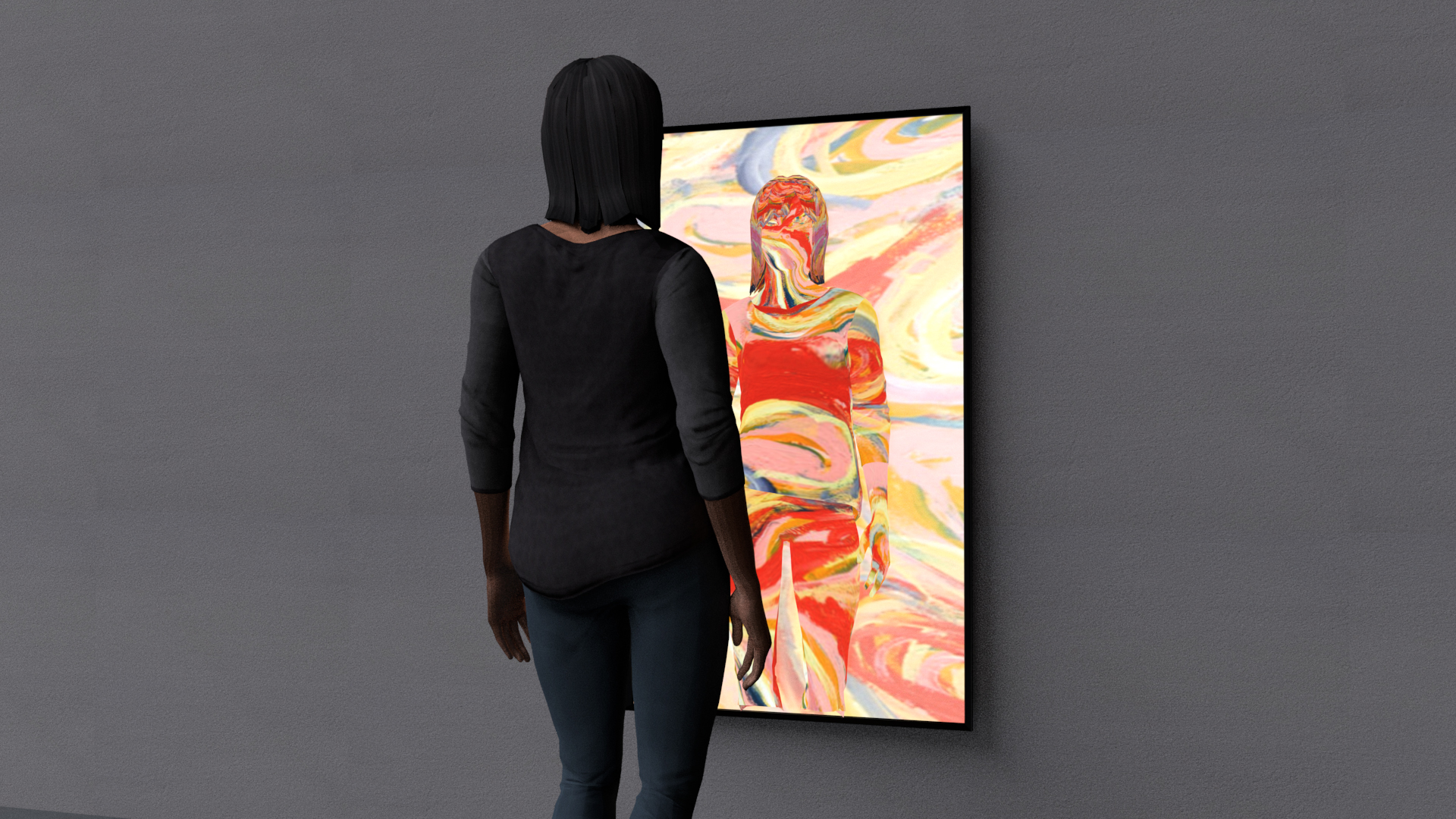 INFRASTRUCTURE:
Wifi, Projectors/LED wall, Distro

Reflection is an interactive digital mirror which takes a live video feed of the person who is infront it.
The viewer's facial expressions and body movements are tracked and processed in real time. The artwork's interactive elements then respond accordingly.
The viewer can choose between multiple options as to how the artwork responds.
Can be viewed on LED wall or projected.